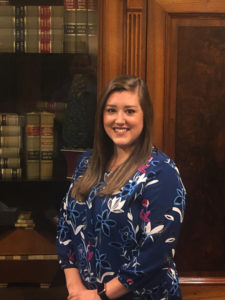 Kayla C. Gertsch, Associate Attorney, was born and raised in Tarrant County, and is a Horned Frog through and through. She earned her Doctor of Jurisprudence from Texas A&M University School of Law in Fort Worth in 2015. While there, she served as the President of the Family Law Student Association and participated in the Tarrant County National Adoption Day as a Student Attorney. She helped organize the annual Angel Tree, which donated toys and clothes to children at SafeHaven of Tarrant County, where she has previously volunteered with the children's program.
Kayla has worked for multiple family law firms in Tarrant County, as well as with the Office of the Attorney General where she gained great experience in handling all types of cases, including child support cases.
She knows that calling a family law attorney is a difficult decision. She uses compassion in everything she does, and works with her clients to receive the best outcome for their family. Each family is different, and that requires creativity, willingness to negotiate, and readiness to go to trial.
Kayla is a member of the Tarrant County Family Law Bar Association and the Family Law Section of the State Bar of Texas. She is a licensed attorney in the state of Texas. She represents clients in a variety of family law matters, including divorce and property division, custody disputes, child support modifications, and adoptions.